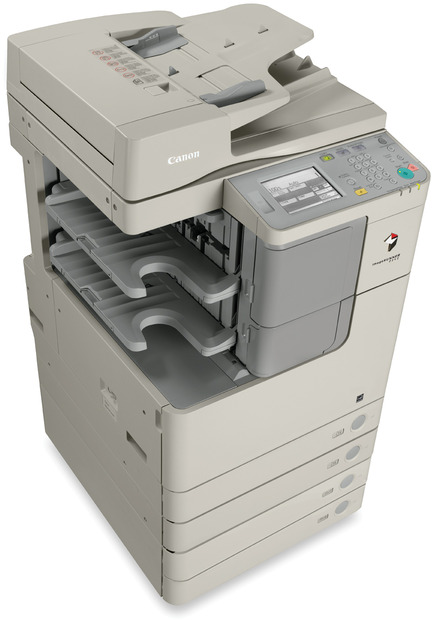 Whether you want to sell one used copier or a hundred copiers, we will buy all brands including Canon, Konica Minolta, Ricoh, Xerox, Kyocera, Sharp, OCE and Toshiba. Call Town Business Center today for an instant price quote. We will arrange trouble-free freight and schedule the pickup anywhere in the United States and Canada at your convenience.
We can help with your data removal needs too on your used copier using our state-of-the-art DOD compliant data removal software.
When you sell your used copier to us, we prefer to work in groups of 5, 50 or 500 lots of copiers. This is primarily due to the high transportation costs involved in transporting a single used copiers.
Larger commercial accounts, dealers, government agencies, universities and school districts are some of the organizations that sell used copiers to us all the time. Sell your high quality brand-name used copiers, used copy machines or used Wide-Format & used Commercial Printers, such as used Toshiba, used Ricoh, used Canon, used Sharp, used Konica used Minolta, used Kyocera, used Panasonic to us, you can be sure we will recycle 100% of this resource and keep it out of the landfill.
CLICK HERE, for an online quote.
Call 570.602.1640 for an immediate quote and to schedule a pickup of your copier.
Ask Town Business Center – TBCCopiers.com for the number of copies printed or the meter reading before purchasing a high quality used copier from us. A high quality printer or copier with speeds of 45+ pages per minute may be good for 15 or 20 million of copies. A slower, older copier or a lower quality printer may decline after 1 to 5 million of copies.
We will buy your used office-grade copier, printer, scanner, MFP and fax machine including Ricoh Copiers, Canon Copiers, Sharp Copiers, Kyocera Copiers, Xerox Copiers and more.
We pay at time of pickup!
---