Before you decide on a specific model of printer to go for, you should make a few decisions on the type of printer you need. Town Business Center – TBCCopiers.com can help.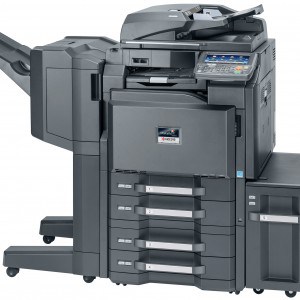 Laser or Inkjet: There are two main types of printers, laser and inkjet, and they're actually pretty different. Laser printers are generally more expensive, but the trade-off is that you don't have to worry about buying ink, and pages are printed a lot quicker. Laser printers need toner, which lasts longer than the ink used by inkjet printers. This type of printer is also best for printing documents and sometimes only prints in black and white, though many laser printers can do color, too. Inkjet printers are cheaper to buy, but ink is expensive. However, if you print photos, this is the printer you want. Inkjet printers are also easier to maintain, so most people will likely prefer them.
Do you want a scanner? Many printers these days also come with a scanner, meaning you can combine your printing and scanning needs into one device. Speaking from personal experience, it's common to use the scanner after signing a document that may have been emailed to you, so it may be a good thing to have in your home office.
Double-sided printing: Many printers out there offer the ability to print double-sided documents, so you won't have to worry about flipping the page over and printing again if you want dual-sided printing. This also helps cut down on the number of pages you print, which is obviously good for the environment.
Duplex printing: means that you can print on both sides of the paper with your printer either automatically or manually by turning the paper over after the first side has printed. This functionality lets you save on paper and help the environment by using both sides of the page.
Ask Town Business Center – TBCCopiers.com for the number of copies printed or the meter reading before purchasing a high quality used copier from us. A high quality printer or copier with speeds of 45+ pages per minute may be good for 15 or 20 million of copies. A slower, older copier or a lower quality printer may decline after 1 to 5 million of copies.
Contact us at your earliest convenience and we will be happy to help you with your used copier needs, 570.602.1640.