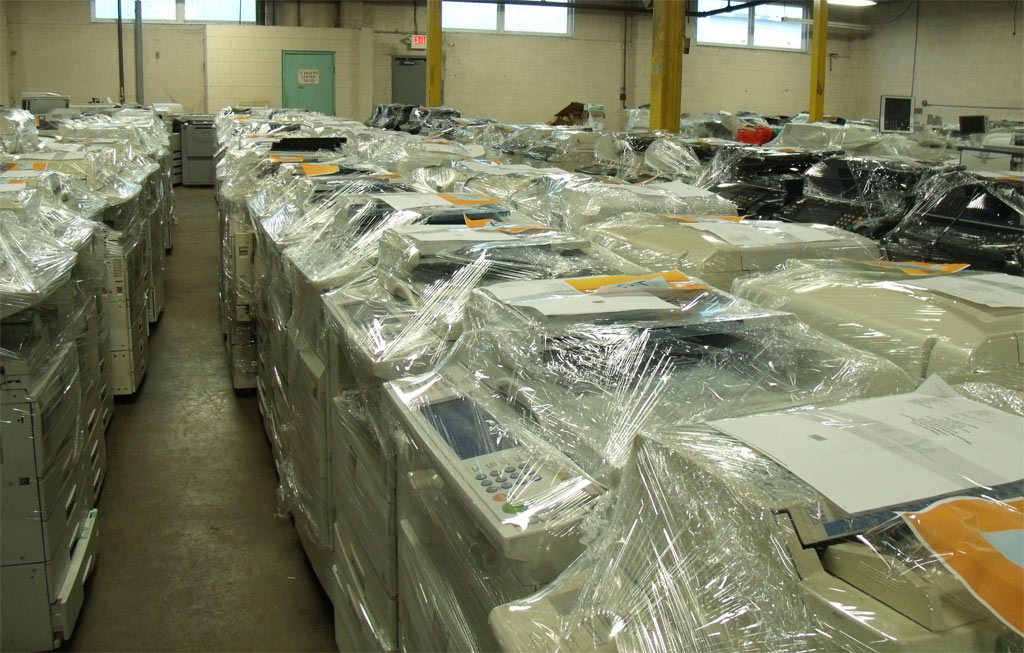 Low Meter used copiers on sale at Town Business Center, "TBC Copiers". Why lease a copier or rent a copier? You can save up to 80% on your next copier by calling Town Business Center today! You can view our online inventory and search brands or model, simply by clicking on this link. Our inventory is updated often so be sure to check back soon. We recondition and sell only those models that we know to be extremely reliable and offer only used copiers that meet our criteria of low meter count and machines that have been gently used and well maintained.
Due to the recession used copiers offer an outstanding value for the money. There is a large inventory of barely used low meter copiers in our Scranton location with low meter counts and ready to sell. This equipment offers the same features, options, reliability and quality as new copy machines at greatly discounted prices.
Low Meter Used Copiers
Town Business Center has an extensive range of new and nearly new copiers available for immediate shipment throughout the USA and Canada. We are the leading wholesaler of used copiers. We are proud to supply a large network of Copier Dealers with quality stock from all the major manufacturers Ricoh, Sharp, Konica Minolta, Toshiba, Kyocera etc. All orders are inspected by our technical staff prior to leaving our warehouse. Once you place an order with us the copiers are cleaned, tested, and individually wrapped to ensure safe transportation. Your order will be delivered to your door by a dedicated copier moving professional. Local pick up in your own truck is available as well. Be sure to reach out with any special requirements. We look forward to working with you!
---
Printer consumables are recyclable and we buy them too. The million of printer cartridges sold each year, only about 15 percent are recycled or reused. Many of the top printer manufacturers such as OKI, HP and Lexmark offer recycling programmes which allow you to return your used ink and toner via the mail. Visit your printer manufacturer's website to learn more about how you can reduce your waste, help the environment and ensure that your consumables do not end up in landfill.